INTRODUCTION
I've ridden many zip lines around the world: Canada, Chile, Costa Rica, and Texas. They've all been a blast even though some of them were a bit dangerous. The one in Costa Rica was probably pretty dangerous, and the pulley they used was really unstable. We all survived: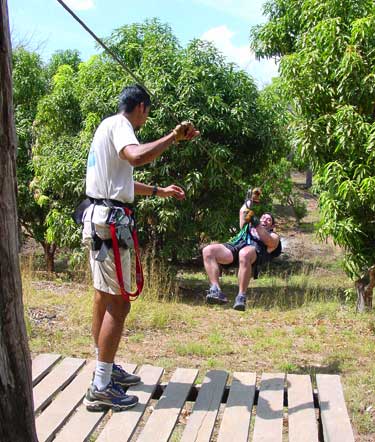 Costa Rica Canopy tour
But that was nothing compared to the one in Chile. This was just a short zip-line off of a cliff, and we had to let go and jump into the water below. Luckily, it was on a rafting trip so we all had our rafting gear on. Otherwise, one of our fellow zippers would likely have been killed by this. Lesson to be learned: never tie a large rock onto the zip lines trolly as a counter weight. After I did this zip the woman next in line had the rock come loose when she let go - the rock followed her all the way into the water and hit her right on the head! I have pictures...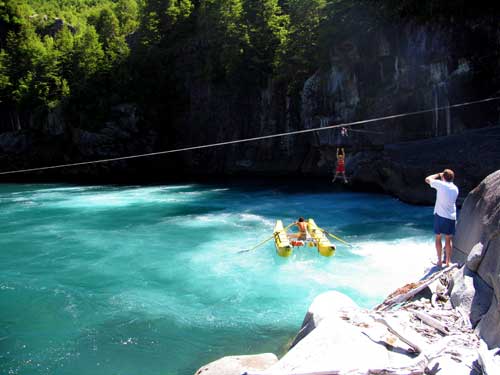 This is how it's supposed to work - the rock stays tied to the trolly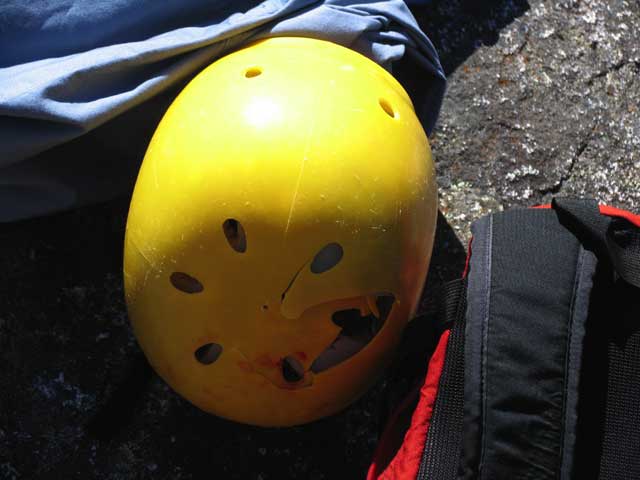 This is what happens when a large rock falls on your head - note the cracked helmet and the blood.
Don't worry, nobody died. The woman who got hit was taken to the hospital for a CAT scan, and she was fine. The helmet saved her skull for certain.