WIMBERLEY - BLUE HOLE

ABOUT THE PLACE

Blue Hole is a small but very nice swimming hole in Wimberley. It is owned and operated by the city of Wimberley and entrance is $3 for children and $5 for adults. There are several rope swings that drop you into the creek which is about 75º.




HOW TO GET THERE

When you get into Wimberley (via Hwy 12 from Dripping Springs) to toward the town plaza where all of the shopping is. When you get to the town plaza you take a left onto the road that branches off from Hwy 12. No point in telling you the name of the street because you can't see the sign when you get there, but it's the only road there. So go down that road until you see the sign for Blue Hole on the left about 1/2 mile down.




You can pretty much see the entire park in this wide panorama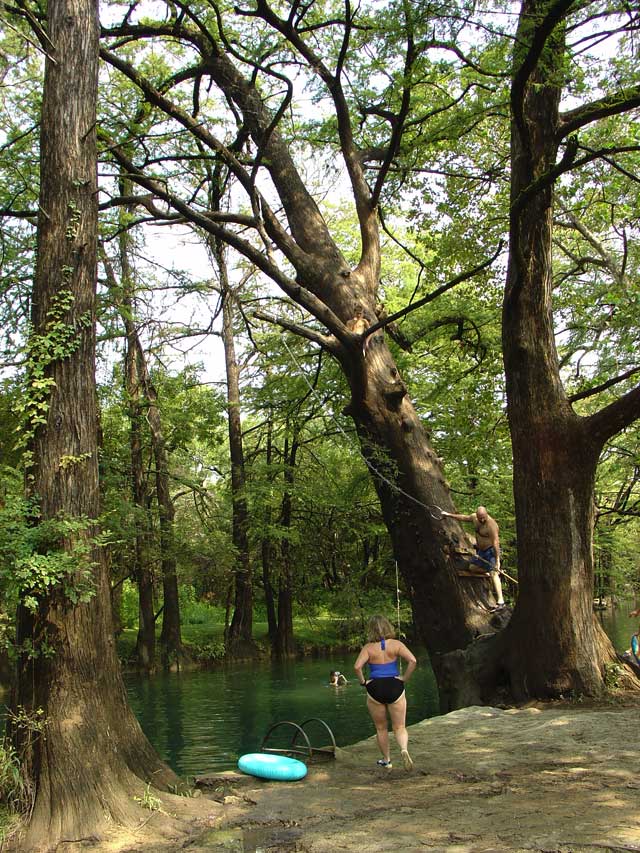 Can you find the small child way up in the tree?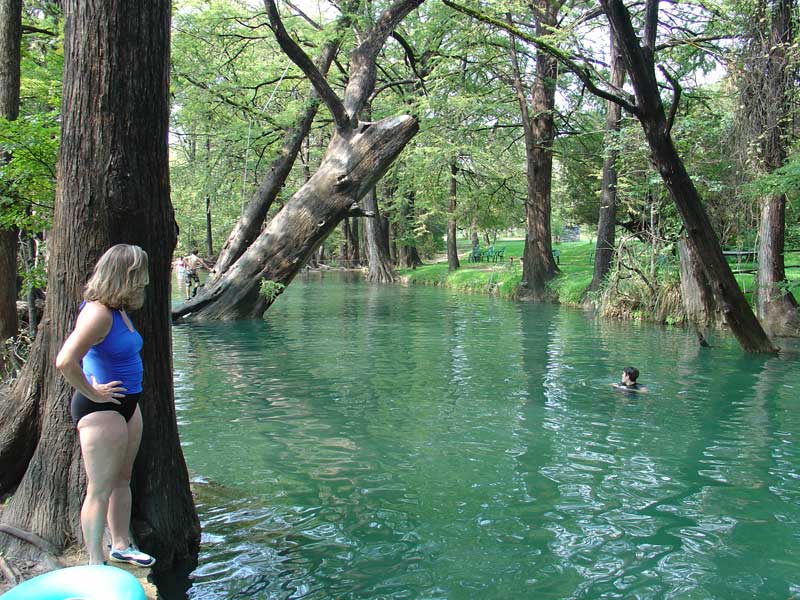 This is why it's called "Blue" Hole.
©2001-2011 Brian Greenstone