THE SLAB

ABOUT THE PLACE

The Slab is a FREE swimming hole on the Llano River in Kingsland. This swimming hole is basically an easily accessed stretch of the Llano which is has lots of rugged granite that makes for some nice summer fun. Even during a drought there's water here, and it gets channeled in places so there are chutes to lay in. It's definitely worth visiting on a hot day. It reminds me a lot of the simming area at Pedernales State Park except there's a fair amount of trash around, but it's free. The parking is somewhat limited on the side of the road by the low-water crossing there.

There are also no facilities there, so take your pee break in Kingsland before you arrive.




HOW TO GET THERE

Take 71 West to Kingsland: Turn right on 2233 and then left on 2900. Go thru Kingsland and then turn left on 3404. When you get to the Llano river just a short ways down, you'll see the parking areas on the right-of-way.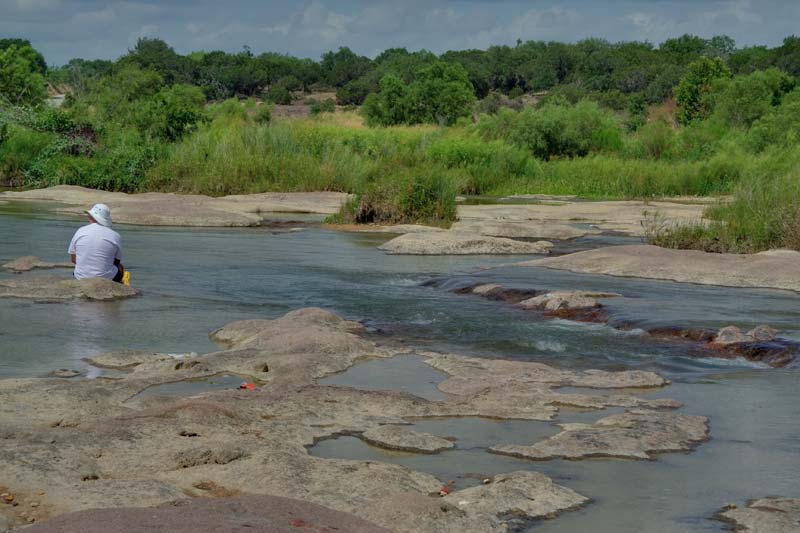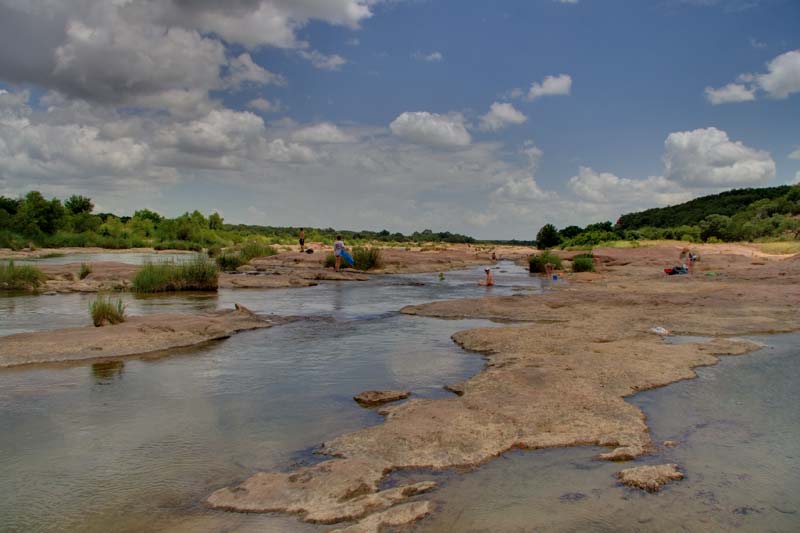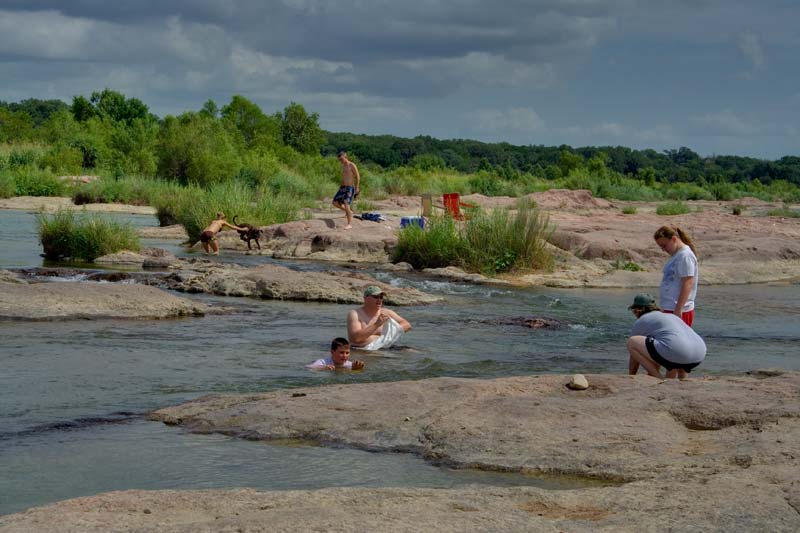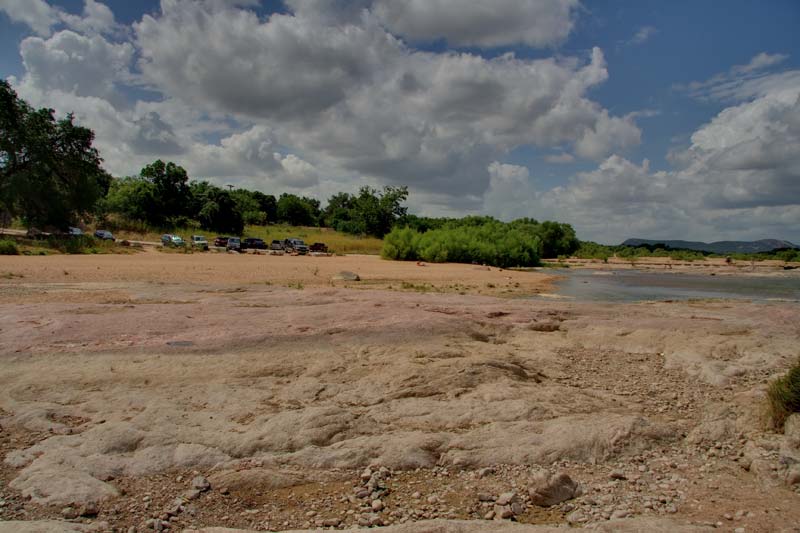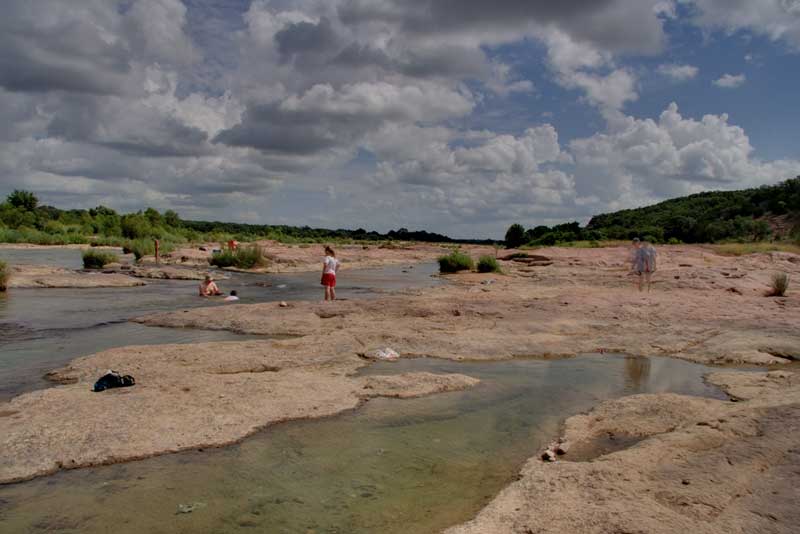 ©2001-2011 Brian Greenstone